Today, I am thrilled to be sharing this brand new Stepping Out quilt as well as a Free PDF Pattern for it!!! This quilt features South Hill Fabrics by Fran Gulick. I just love piecing curves, and this is a great quilt to start learning them if curves are brand new to you!!! It's perfect for beginners and experts alike :)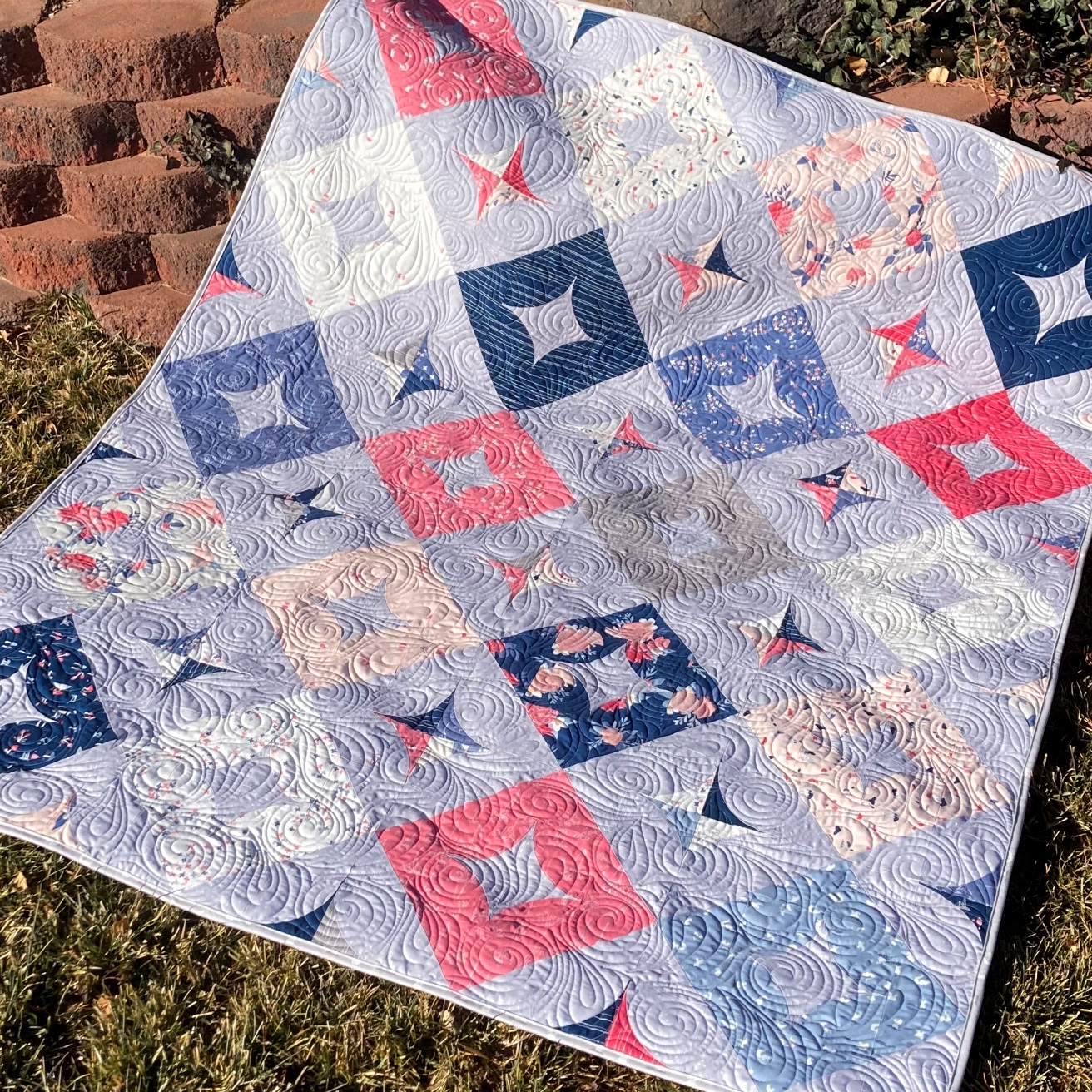 Stepping Out is a Fat Quarter Friendly quilt. I have added multiple size options to the Free PDF Pattern, so you can make the quilt that fits just perfect for you. All you need is a stack of Fat Quarters, and some background fabric and you are ready to get stitching. I just love these beautiful South Hill fabrics!!! The prints and colors are just marvelous, and they just pop on the Silver Blossom background. And I pulled the adorable "friends" squirrel print from the bundle to use as the binding, so cute!!
This Stepping Out Quilt is made with Modified Drunkards Path Units and No Waste Flying Geese. I love using my Modified Drunkards Path Templates to make cutting the curves a breeze!! (I have actually done several patterns and tutorials with these, and they will all work with the one set of templates :) And if you are new to curved piecing, or just need a refresher course, there is a step by step tutorial right here on cutting and sewing the curved units :) So great!!! Oh, and there is also a No Waste Flying Geese Step by Step tutorial as well :)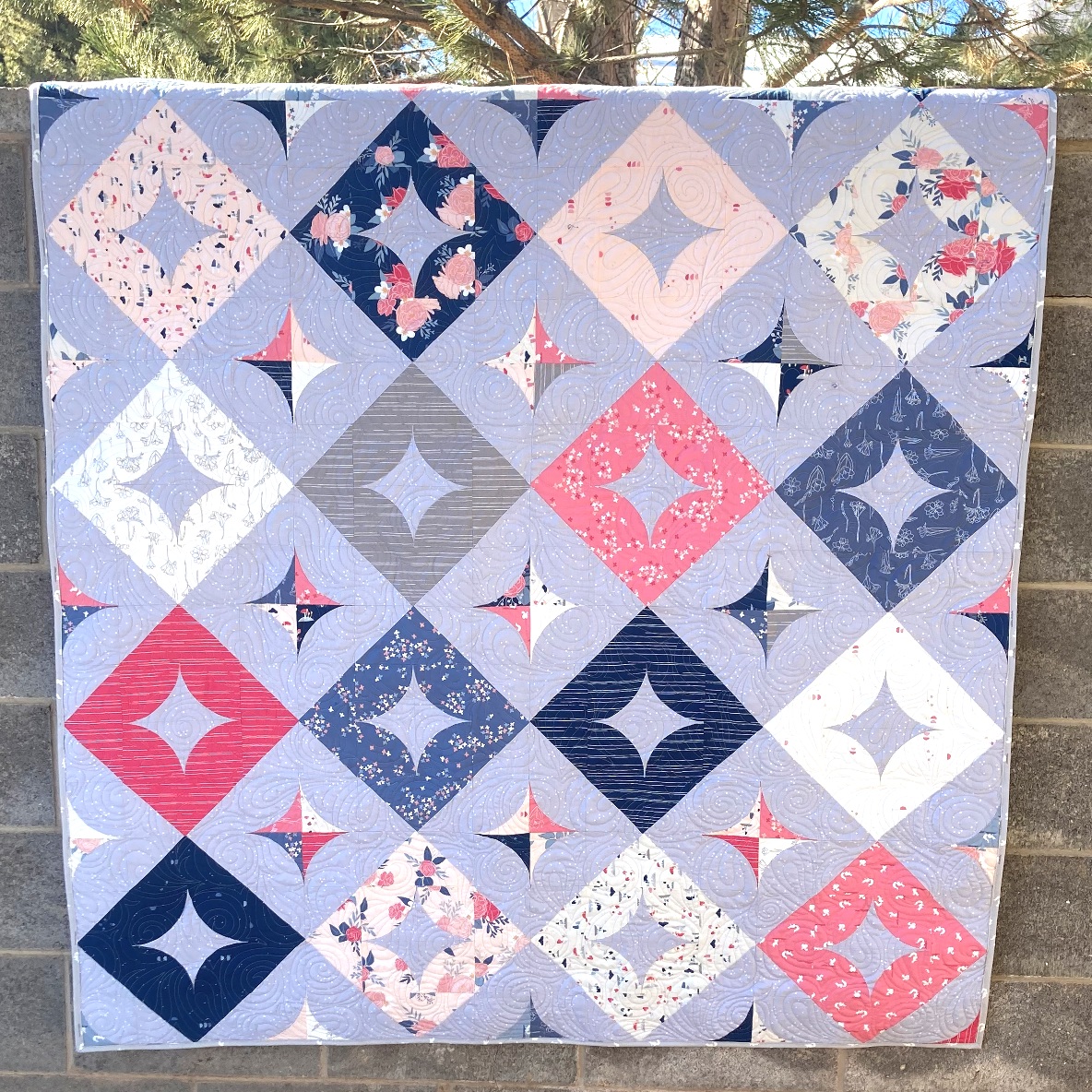 I just love the way this design matches the prints together into one big block, really allowing each print to just shine!!! And you can't help but shine with all of those stars popping from the background and prints. I made the Lap Size version, that finishes at 56" x 70" so it a a great size to snuggle up in.
But like I said, there are multiple size options in the Free PDF Pattern , so you can pick the size project that is just right for you. To get the FREE PDF Stepping Out Pattern Download, so you can make your own, just click here and download it there.

When it came time to quilt mine, I decided on an all over combination of echoed paisleys and swirls. I just love how it adds so much curvy goodness in the quilting to go with the curvy goodness of the piecing. And the texture is so yummy, lots of quilting, but still great for snuggling up in.
And that is my Stepping Out Quilt quilt!!! I hope you have enjoyed this post. Oh, and if you make your own Stepping Out quilts, I would love to see them! You can share your quilts with me on social media using hashtags #happyquiltingwithmc and #steppingoutquilt and tagging @happyquiltingmc or email me a picture at happyquiltingmelissa@gmail.com. I can't wait to see your Stepping Out Quilts!!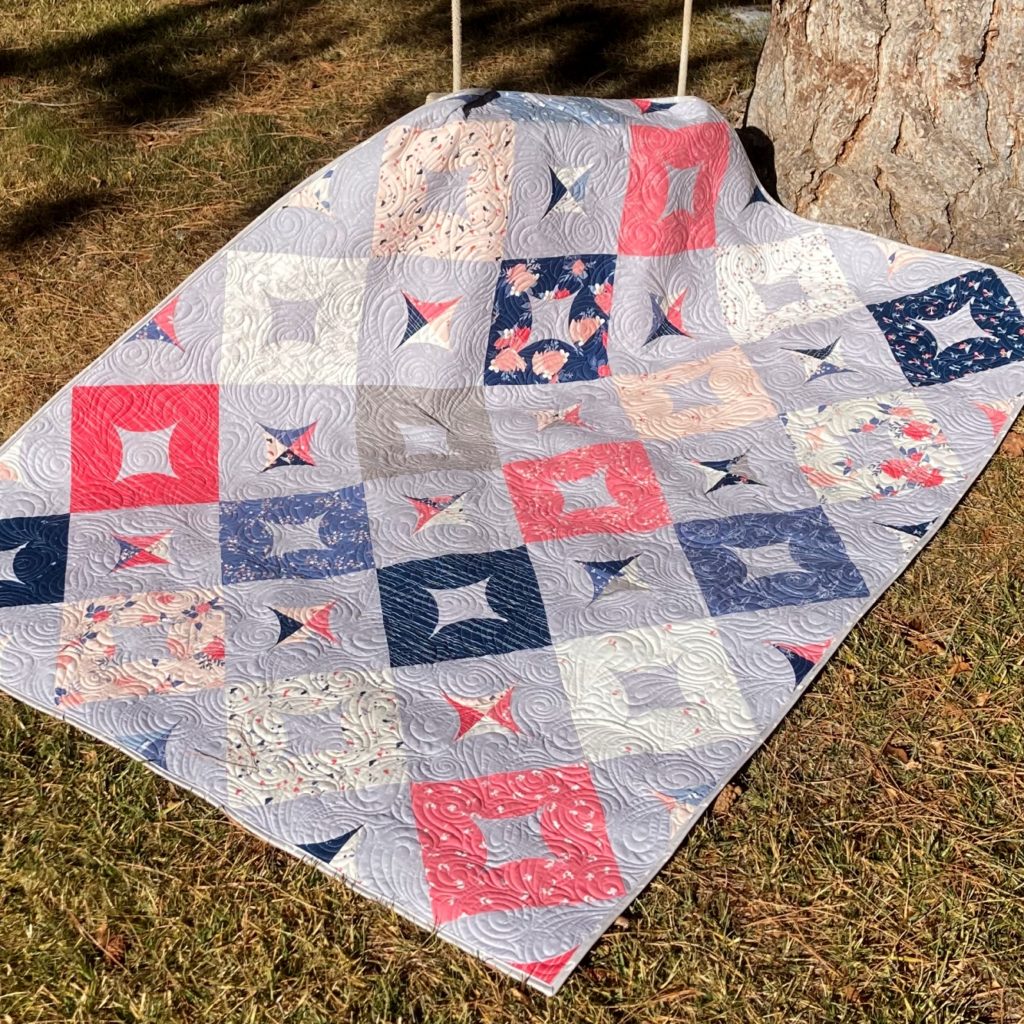 And that is all for today :)
I hope you have a very Happy Quilting Day!!!