Hello Quilting Friends! Today, I am thrilled to be sharing this brand new Cute as a Button quilt as well as a Free PDF Pattern for it!!! This design adds simple piecing to basic patchwork for an absolutely adorable baby quilt!!! And they are so simple and fun to make, you can't stop at making just one ;)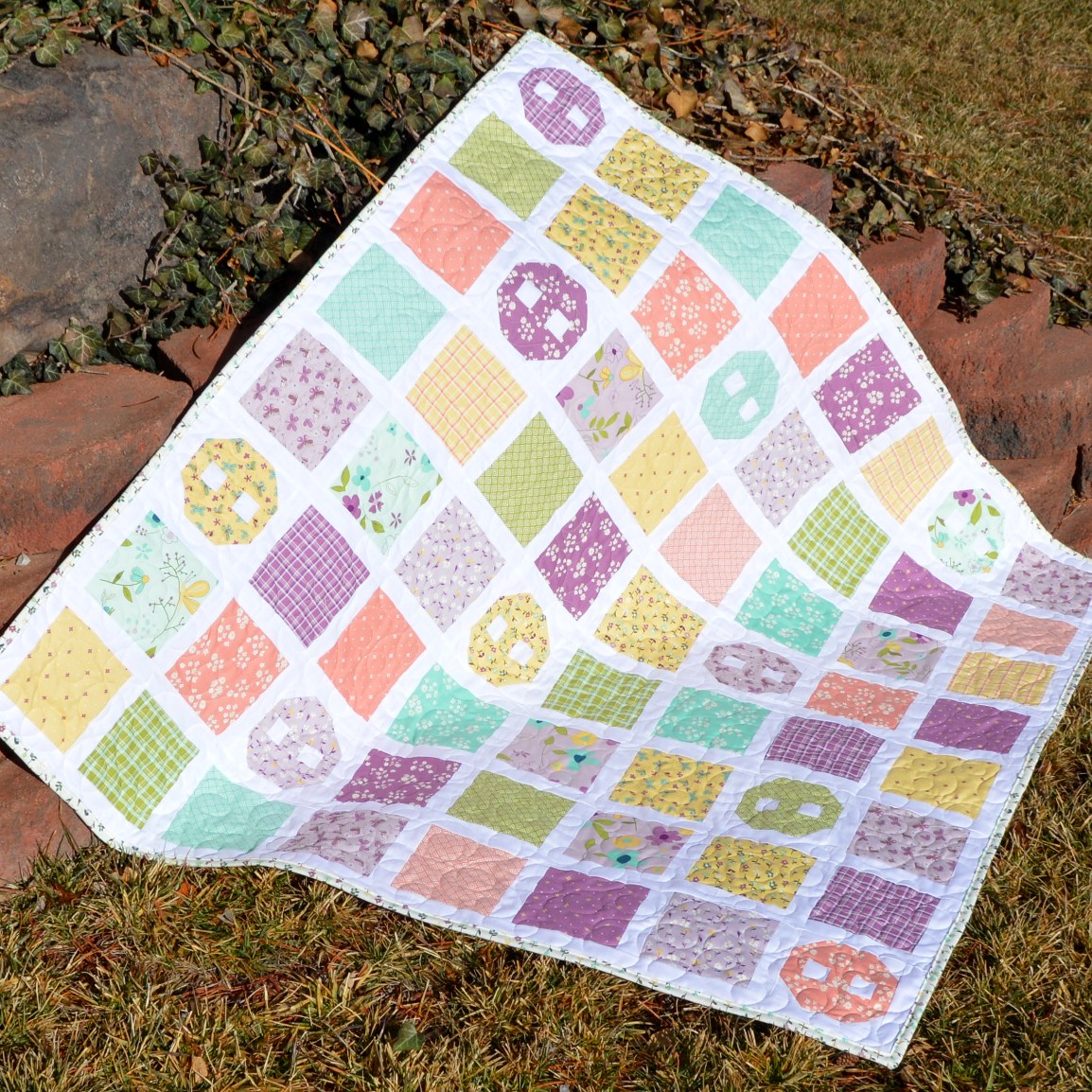 Cute as a Button is made entirely of 5" squares plus a few sashing strips!!! So just grab your favorite Charm Pack / 5" Stacker and with very minimal cutting, you are ready to sew!!! I used 2 Hello Spring 5" Stackers by Sandy Gervais, and I just love the beautiful colors and happy prints in this line!!! All of the flowers, butterflies, and geo prints in happy spring colors just makes me smile. Just perfect for a new little wee one ;)
I originally designed Cute as a Button for my Charming Baby Quilts book. But ya know, design 30 quilts and a third of them go into the book. I just loved this design so much I didn't want to see it fall by the wayside. So I have just been waiting for the right fabric to come along to make it up. You just need two 5" Stackers and a Background fabric and with such little piecing, this whips up in no time.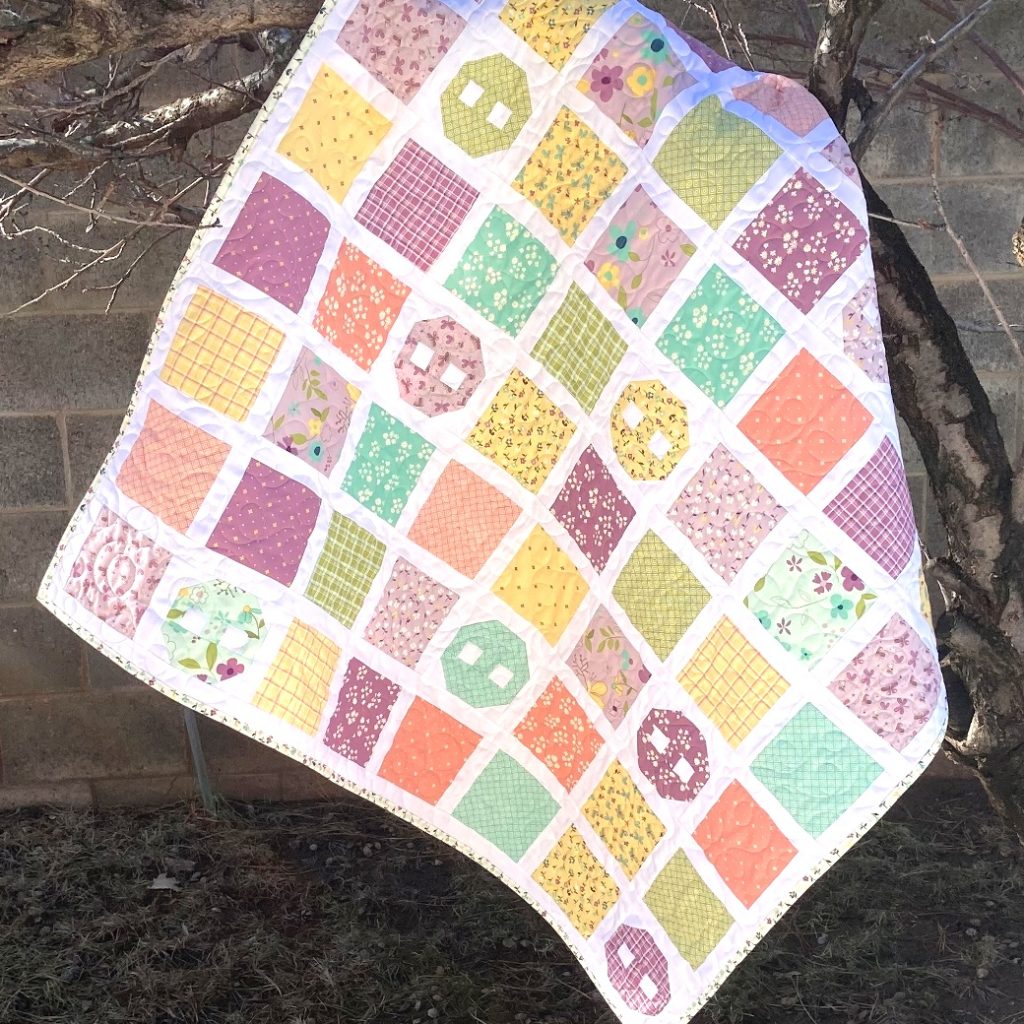 You will use 74 squares from your Charm Pack / 5" Stacker to make this quilt, which is great, as it makes it easy to pull out the few squares that blend into the background. The Cute as a Button quilt is Baby Size and finishes at 45" x 45". And as I mentioned, there is a free PDF Download of this pattern, so you can make your own!!! just click here . . . FREE PDF Cute as a Button Pattern Download, and download it ;)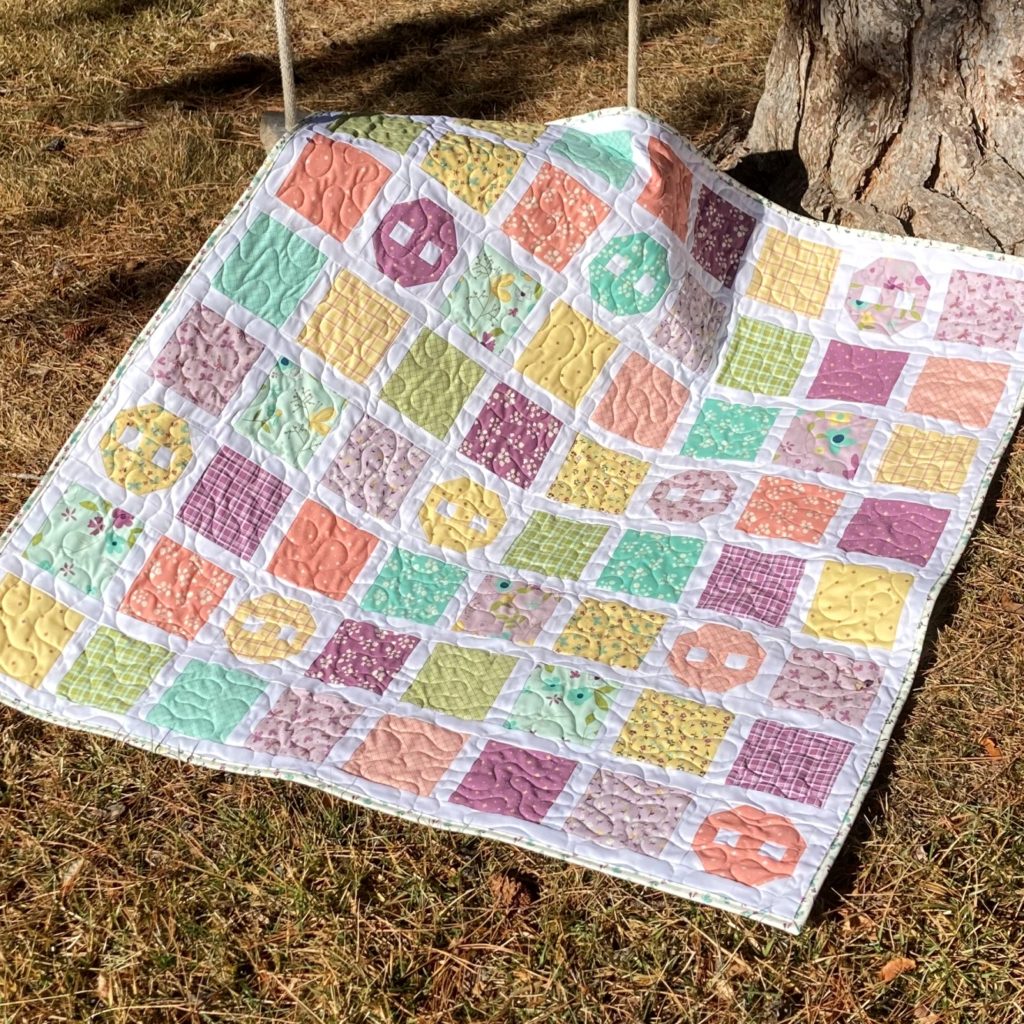 When it came time to quilt mine I knew I wanted to keep both quilts I made really soft. So I opted for a very loose design in a large scale. And from the cover photo, you can see I made 2 quilts. So for one, I quilted a simple meander and on the second a simple loop de loop. And you know, my favorite 402 So Fine blended perfectly with all of these spring shades.
As you can see, it gives lots of texture while still being super soft. I can't wait for these to be gifted. So fun!!! This is such a great size to decorate a nursery with or for a wee one to have lots of play time. Either way, they are certainly Cute as a Button!!!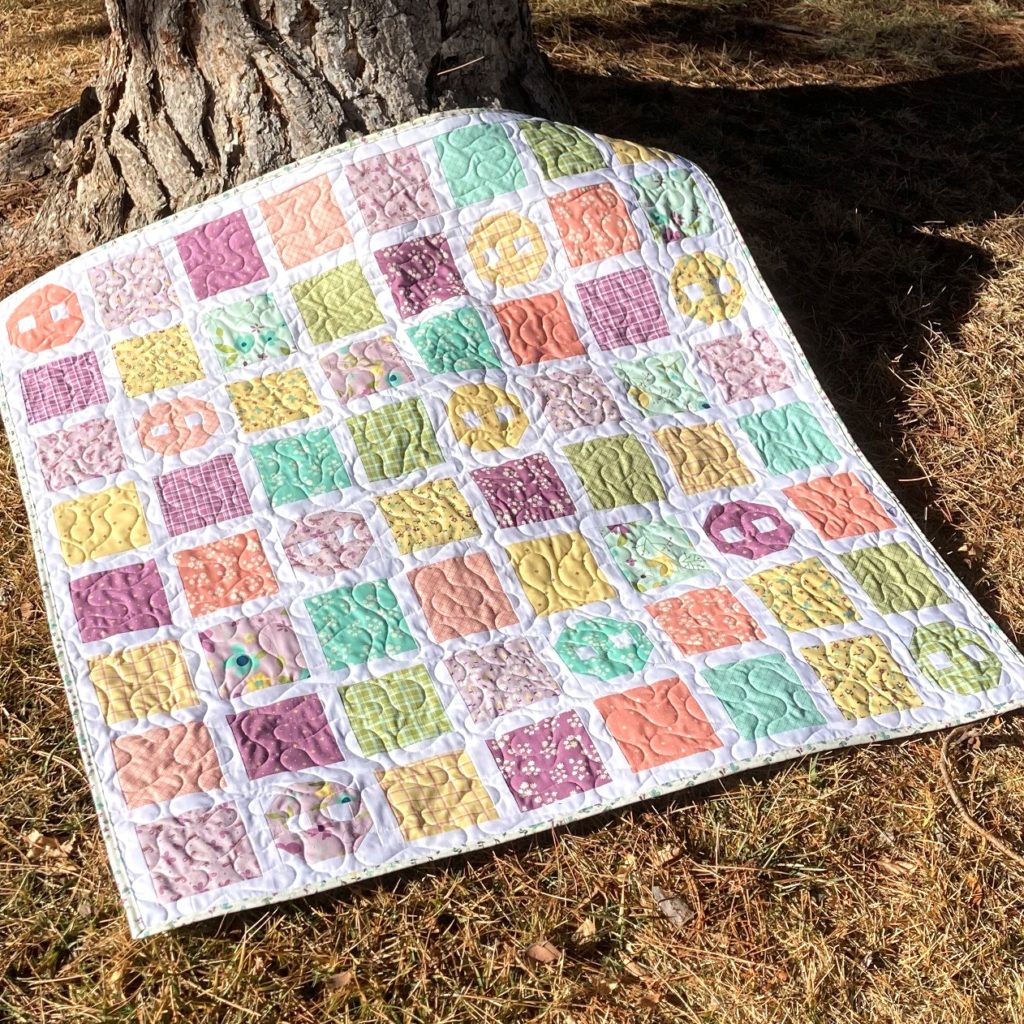 And those are my Cute as a Button quilts!!! I hope you have enjoyed this post. Oh, and if you make your own Cute as a Button quilts, I would love to see them! You can share your quilts with me on social media using hashtags #happyquiltingwithmc and tagging @happyquiltingmc or email me a picture at happyquiltingmelissa@gmail.com. I can't wait to see your Cute as a Button quilts and I can't wait to see, if like me, you can't make just 1 :)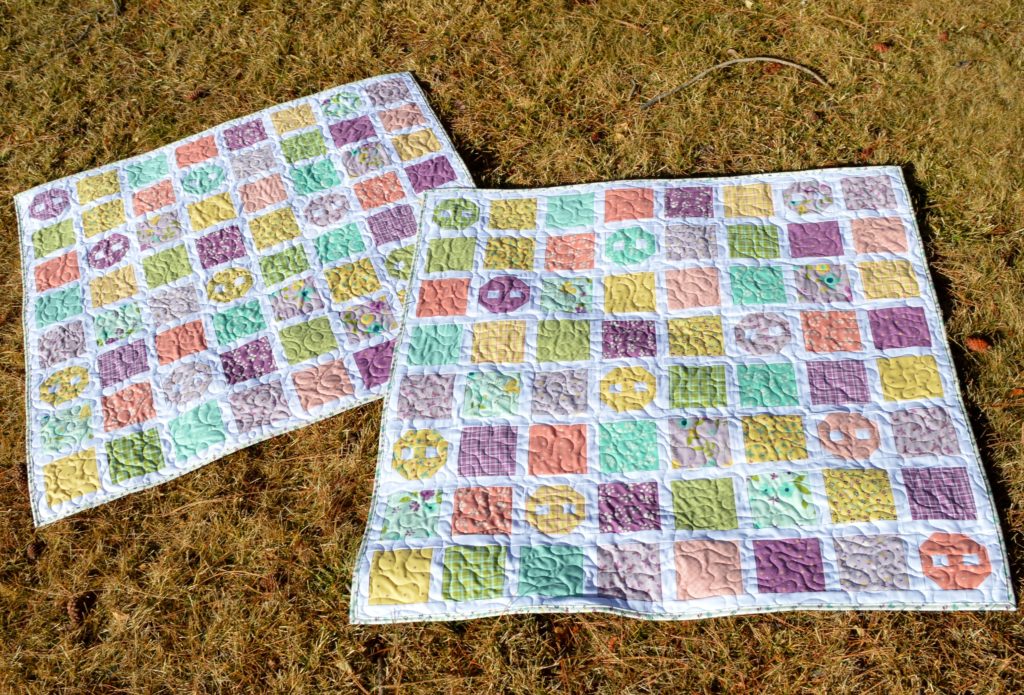 Thanks for popping in and sharing these adorable finishes with me ;)
I hope you have a very Happy Quilting Day!!!