My Sister-In-Law has an amazing talent when it comes to
crochet
ing
. In the past she has made me slippers, hats, sweaters, and blankets. (for all my kids, mind you :) This last weekend she was down visiting and brought this beautiful blanket for Jocelyn. Isn't it just stunning!!! She made it in Josie's nursery colors and I can't begin to express how much I love it!!!!
Now she doesn't know I am adding this next part, but it's my blog, so I'm doing it. This particular blanket is rather cool because not only is it an awesome gift, but it also served as her tester for her very first pattern!!!! Yup, Charlotte, my amazing Sister-In-Law, has created a pattern on how to make this beautiful blanket and it is available for
purchase here
in her cute little etsy shop,
Salutations
:) So, if you find yourself wanting to try out some crocheting, it might just be perfect for you :)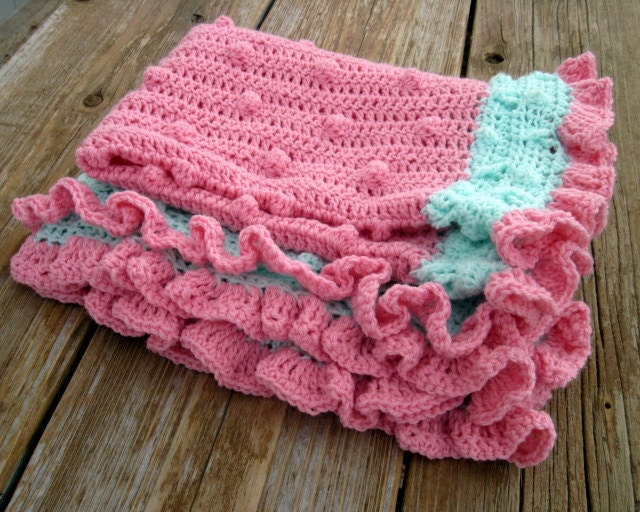 And of course I had to add a shot of Josie on her new blanket. She just loves playing with all those puffy little dots!!! Thanks Aunt Charlotte!!! We love it!!!!!