It's Terrific Tuesday Giveaway Day . . . let's have some fun :)
First, we need to announce the winner from last weeks Terrific Tuesday Giveaway!! The winner of the Good Natured Cool Bundle from
The Intrepid Thread
is . . . Number 383 . . . Congrats Renea !! I have emailed you :)
And on to today's
Today's Terrific Tuesday Giveaway is being sponsored by
The Scarlet Thread Quilt Co.
Along with hosting the giveaway, Julie is offering a special deal for all my readers. Take
10% off your cart
with the coupon code
TENPERCENT
!!!!! The code will last until next Terrific Tuesday ;)

And the Terrific Tuesday Giveaway is for a
Retro Christmas Fun Half Yard Bundle
made up of fabulous Micheal Miller prints. This totally makes me want to get going on my Christmas sewing. Love it!!!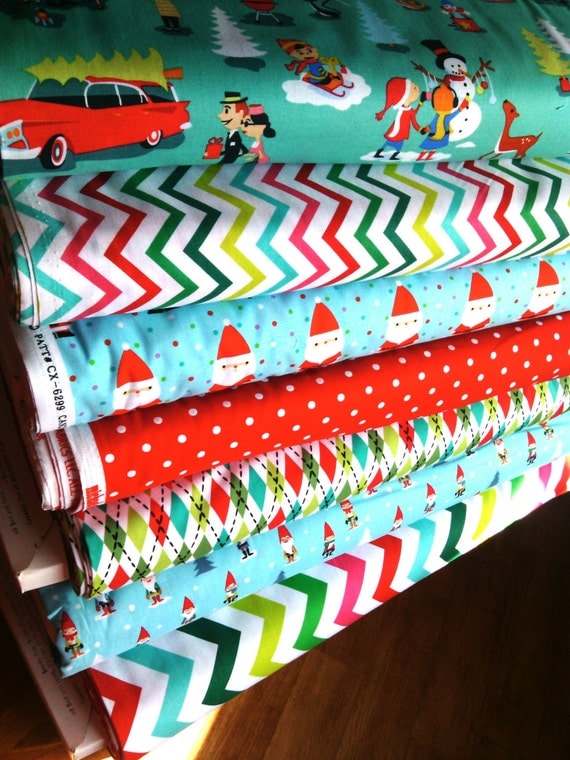 You have

two entry chances, the second being optional, and please leave a separate comment for each. All Entries are welcome, including International Entries. Please just be sure to leave an email address if you are a no-reply blogger ;)
ENTRY 1 - Simply leave a comment that telling me your Christmas sewing plans. Have you started? What do you want to make? What fabrics do you want to use? Anything will do :)
ENTRY 2 - Show your Scarlet Thread Quilt Co. love. You can follow them on Facebook, Instagram,
or Favorite their Shop. Or you can visit The Shop and then share a favorite item ;) Just be sure to leave a comment of how you showed your Scarlet Thread Quilt Co. Love!!!
And that's it ;) The giveaway will be open until next Tuesday, November 11th when I will announce a winner at the beginning of next weeks Terrific Tuesday Giveaway Post :)
Good Luck and Have a Happy Quilting Day!!!