Hello Quilting Friends! Today, I am thrilled to be sharing this brand new Flora Bloom quilt as well as a Free PDF Pattern for it!!! This quilt features Gingham Cottage by Heather Peterson and is a Fat Quarter Friendly quilts, so you can grab a bundle and get stitching!!! And isn't it just the cutest little garden of blossoms :)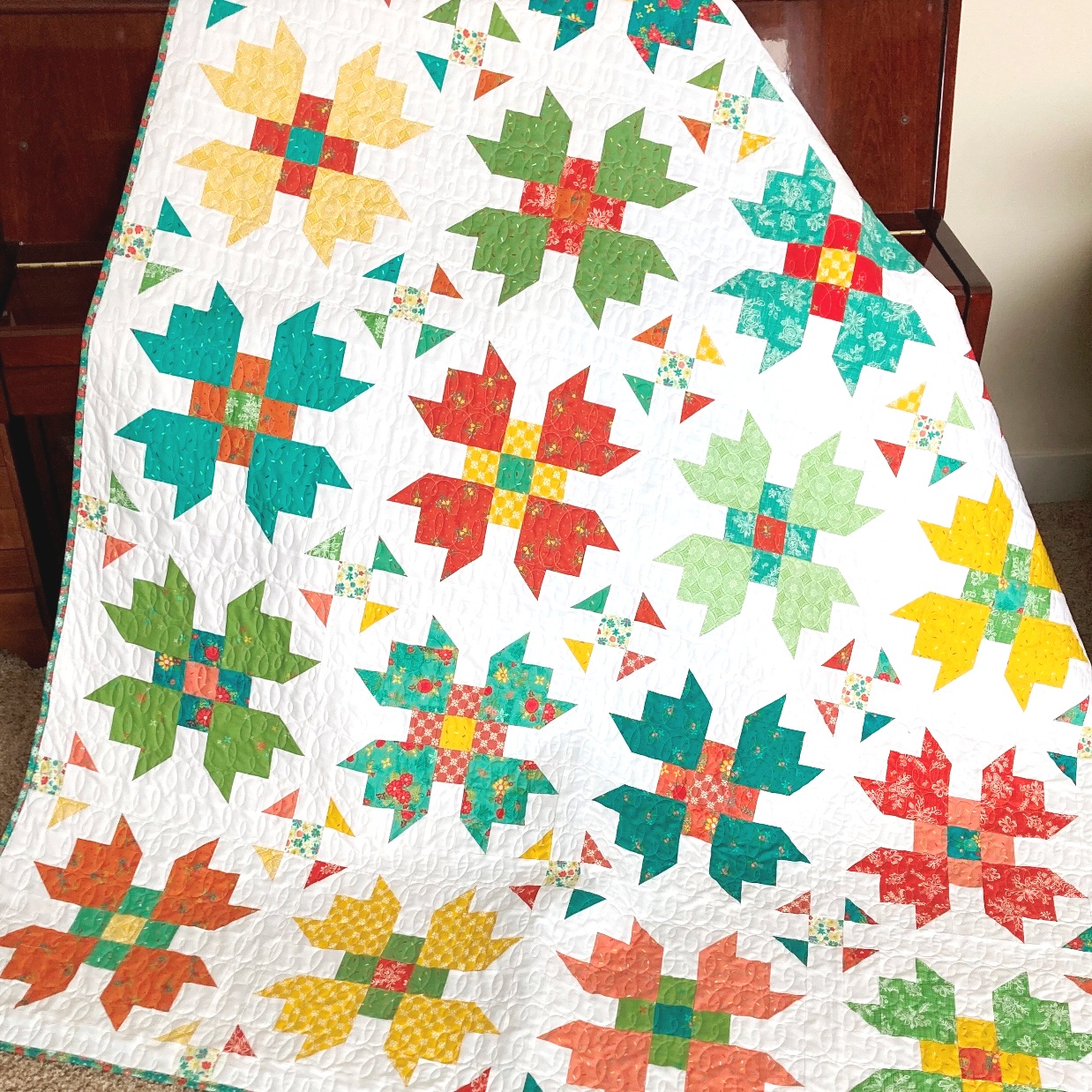 Flora Bloom was originally a tutorial I wrote years back, and I have always wanted to remake it. This quilt design works well with prints that read one color, and my original quilt fabrics didn't do that so some of the design got lost. So when I saw all of the happy and bright colors of Gingham Cottage and how each print truly read as that color, I knew it would be perfect for remaking this Flora Bloom quilt ;) And it truly shines in this happy prints!!!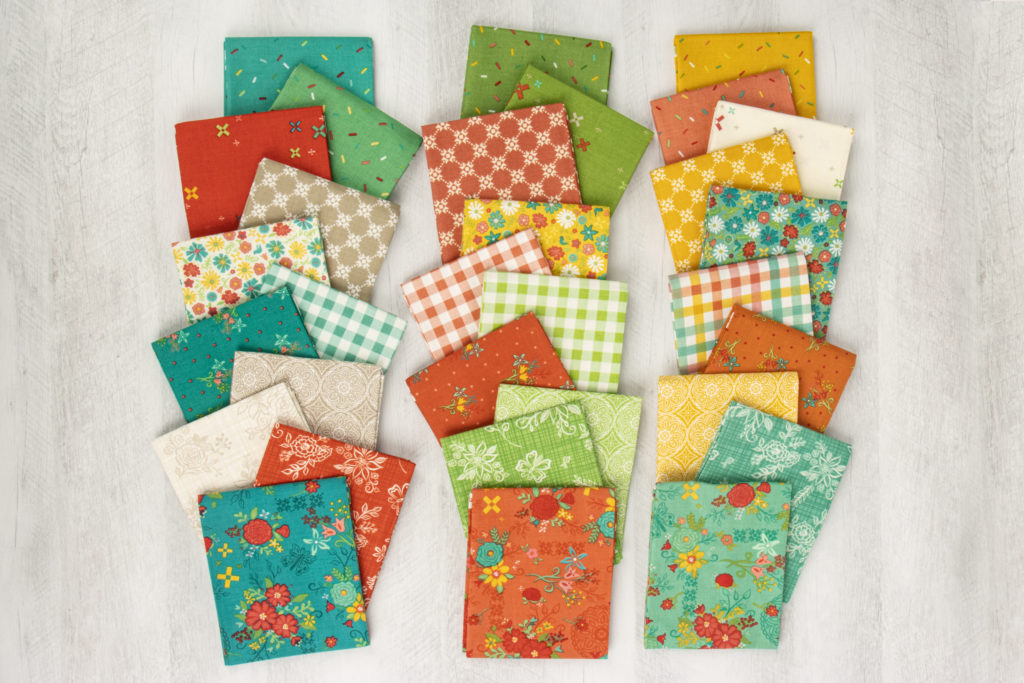 The Flora Bloom quilt is made with super basic piecing. Just some Half Square Triangles and basic squares. It goes together super fast, and you can really speed up your HST's with your favorite HST Trimming tool (I love the Bloc_Loc Rulers :) And I just love how each block allows you to use so many different prints to really make the center "bloom". I matched my corner pieces to the center square, but you can always mix that up as well and have 4 colors per block, or just go totally scrappy :) I made the same size (twin size) as the original but for the Free Flora Bloom PDF Pattern I added lots of size options so you can make from a Baby Size to a King Size.
This quilt really is a fun way to show off the prints in a happy and colorful collection of fabrics. And you will choose one print from your Fat Quarters to be your cornerstones, and wouldn't you know, the rainbow floral worked just perfect for those. And of course, the Riley White background just makes all of those happy colors pop.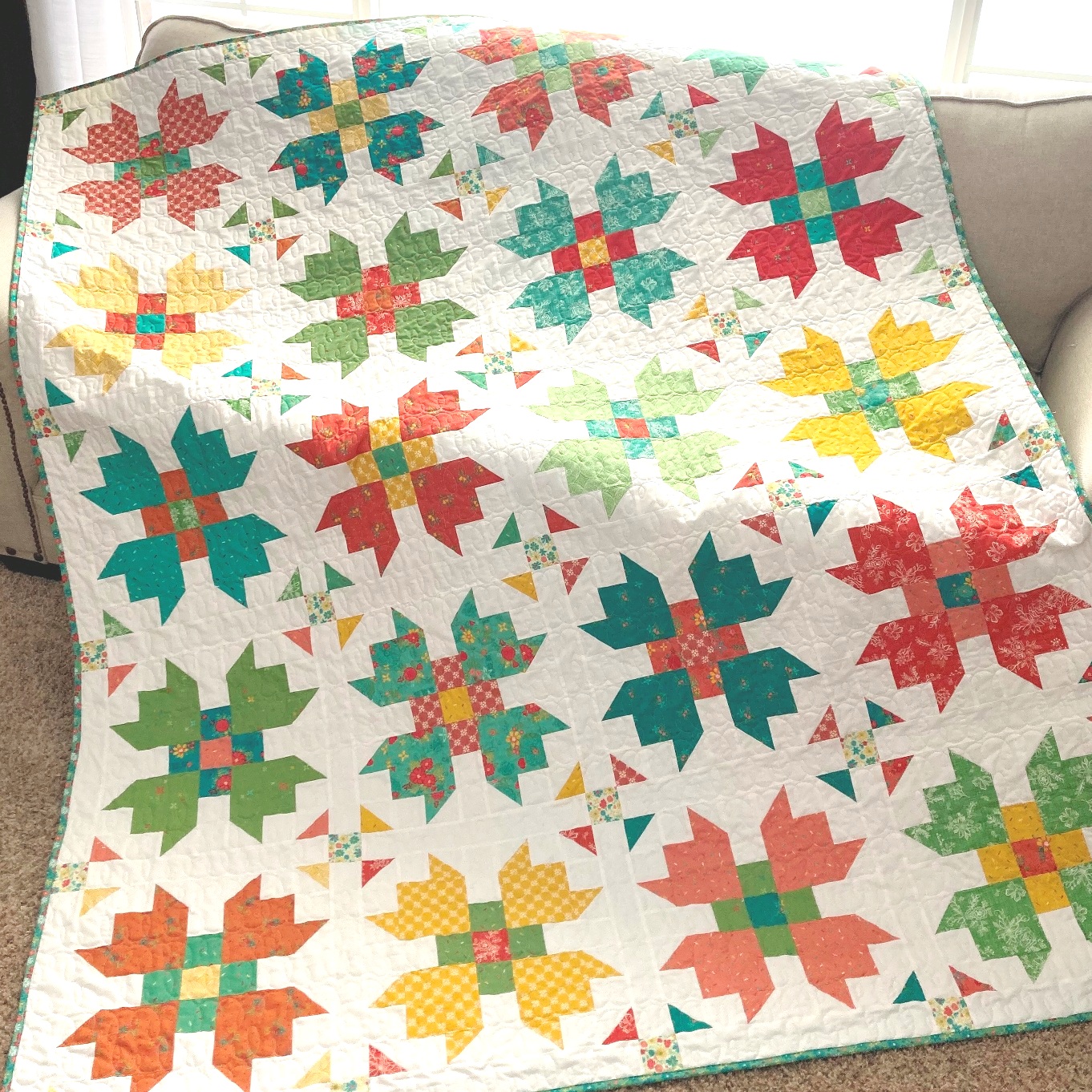 And as I mentioned, there is also a free PDF Download of this pattern and I included 5 size options, without any quilt math. The quilt I showed is the Lap size, and I already have plans to make a baby and picnic size :) To get the FREE PDF Flora Bloom Pattern Download, just click here and download it there ;)

And when it came time to quilt mine, I was thrilled that all of the piecing makes for super straight lines moving across the quilt in perfect 2" increments. That for sure meant I was doing my favorite L and E that just looks so good and adds so much texture to the quilt. And I just love looping across the quilt over and over. So fun!!! I used So Fine 402 and I love how it blends perfectly in the background as well as all the happy colors.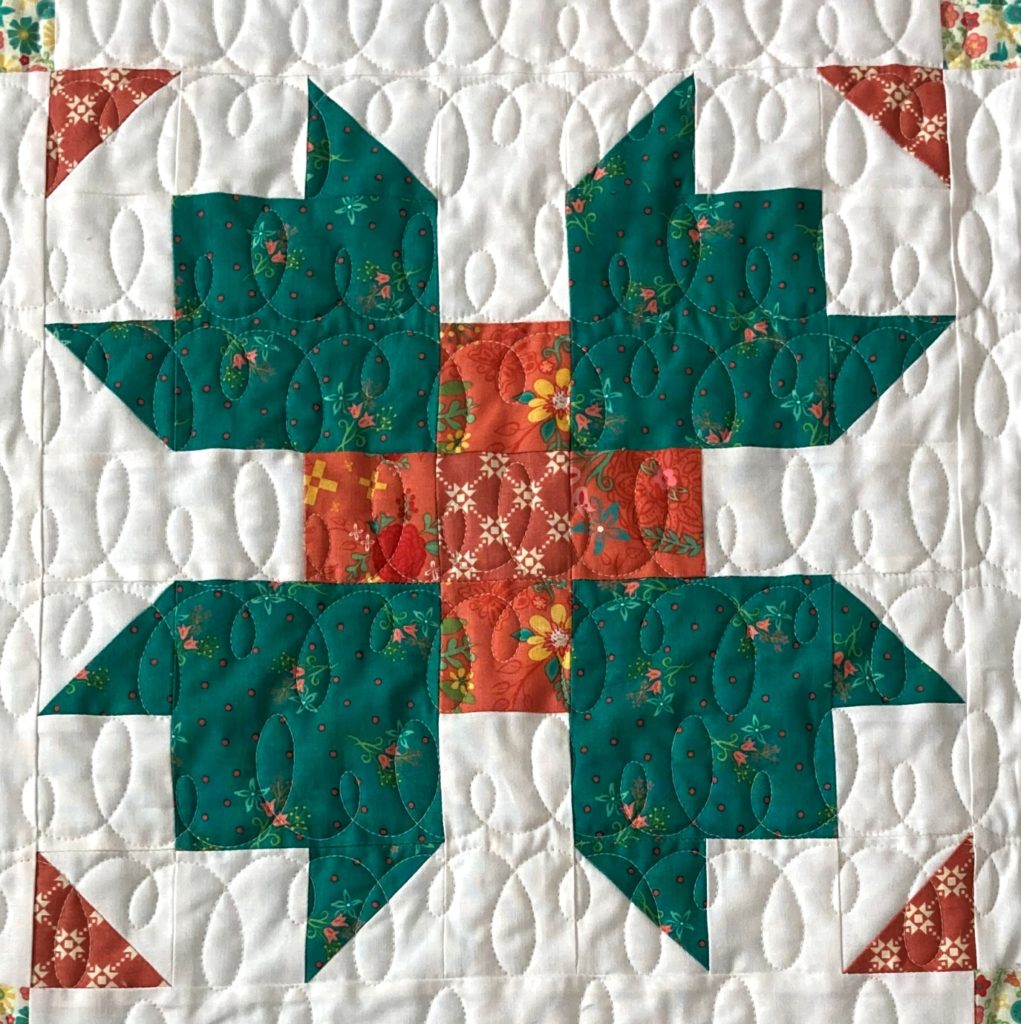 And that is my Flora Bloom Quilt !! I hope you have enjoyed this post. Oh, and if you make your own Flora Bloom Quilt, I would love to it!!! you can share your quilts in any size with me on social media using hashtags #happyquiltingwithmc and #rileyblakedesigns and tagging @happyquiltingmc or email me a picture at happyquiltingmelissa@gmail.com. I can't wait to see your Flora Bloom quilts!!!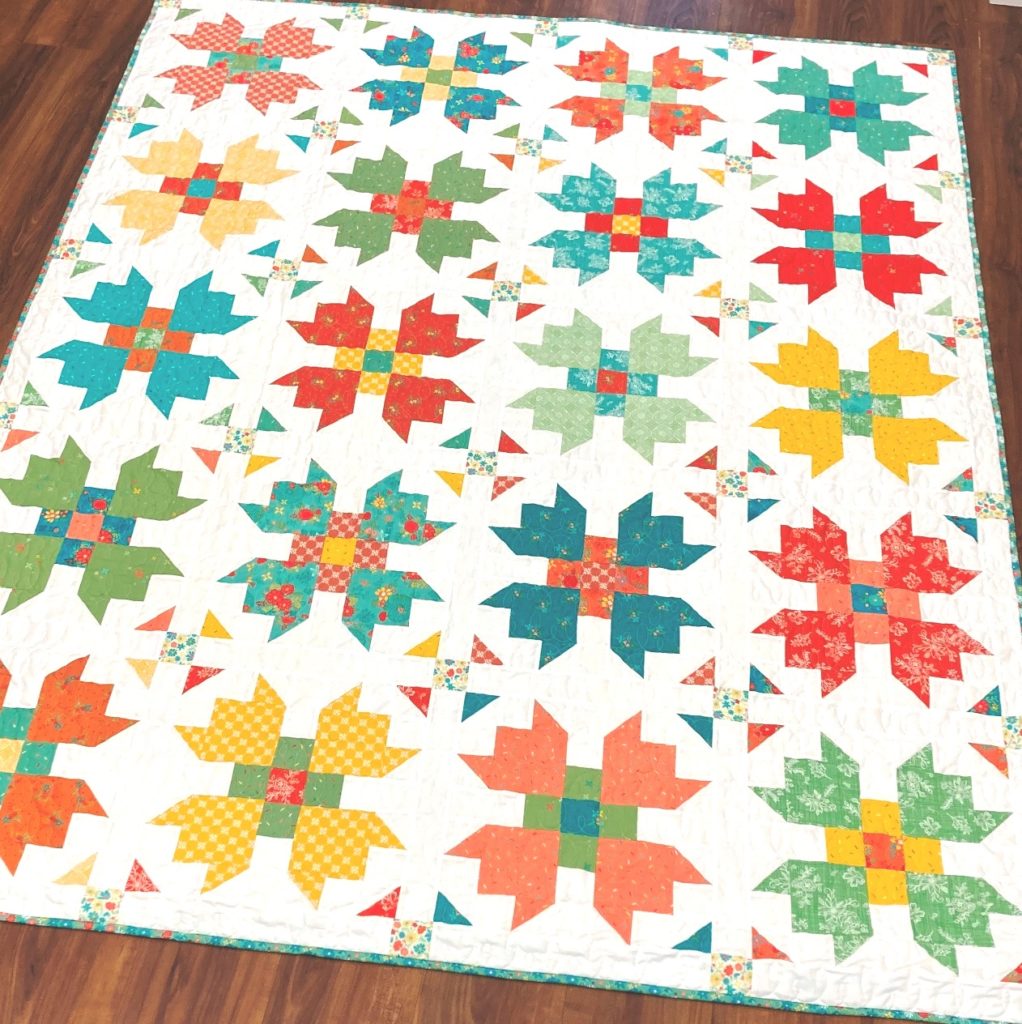 Thank you so much for popping in and sharing this quilt finish and PDF Pattern with me today.
I hope you have a very Happy Quilting Day!!!