Happy Valentine's Day!!!!!!!!!!
We'll it has been a super fun hop filled with amazing tutorials and lots of great Valentine Project ideas!!! I hope you have enjoyed hoping along with me to all of my quilting friends. A huge thanks goes out to Heather, Melissa, Angela, Amy, Natalia, Jessica, Katie, Jane, and Corey. Your tutorials were awesome and I know that they were very much appreciated!! Thank you ladies, I couldn't have done it without you!!!!!!
I mean, look at these projects, they are amazing!!!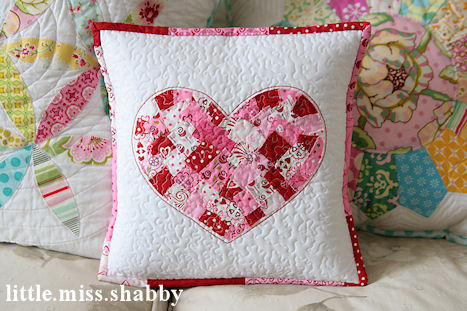 Another huge thanks goes out to the Sponsors of this Simply Charmed Blog Hop. Thank you to Kimberly, Leah, Julie, and Judy!!!!! I know everyone appreciated the generous prize opportunities each day. So go ahead, Pop on over to their shops!!! Trust me, there is lots to treat yourself with and today's a special day, you deserve a little something, something!!!
And lastly, a huge thanks goes out to all of you, my amazing blog readers!!!!! I can't begin to say how much I appreciated all of your sweet comments!!! I am so glad that you enjoyed the hop :) I would have never guessed that this little blog would grow like it has and more importantly, that it would bring me so many amazing friends. I just am so grateful!!! Thank you!!!
And Now . . . . To The Grand Finale Drawing!!!!
Can I just say that I was totally blow away by the number of comments left!!! And, I had no idea there were so many love songs out there :) I have been looking some of them up and have some new favorites of my own!!!
So . . . Without Futher Ado . . . . With the help of Mr. Random.Org the winner of the Grand Prize is . . .
Number 405!!!!!! Which doesn't mean to much.
But after a whole bunch of counting (Thanks to Google changing it's comments and deleting my numbers :)
#405 is . . . . . . . . . Corinne!!!! Congrats, have fun spending your $200.00 at the
Fat Quarter Shop
!!!
Thank you again to all of you for hopping along with me and my wonderful quilty friends. I hope you enjoyed it as much as I did :) Happy Valentines Day!!!