So here's the deal, I am not a big fan of hand stitching. In fact I pretty much detest it. So much so that whenever I have to hand tack down a binding for a quilt to be published I ask my Mother In Law to do it for me. (Yes, I just admitted that, and yes, I have the most amazing Mother In Law!!) But I am torn because I love seeing on everyone's blog that they have a little hand project to do while waiting for buses or watching kids play sports. Then, last week my amazing Sister-In Law,
Charlotte
, was visiting and we were chatting away and she pulled out her little bag of crocheting and proceeded to crochet while chatting. And I thought, hey that can be my hand project!!!
So I have decided, the next time Charlotte is in town, I am getting a 101 crash course on crocheting. I figure I can start small. Like dishcloth small. Charlotte has made me dishcloths in the past for Christmas and now I can never go back to the dime a dozen ones. I love the crocheted dishcloths, so maybe it is about time I learned to make them instead of always hitting up Charlotte :) Fortunately for me, (and you) Charlotte has just produced a
new PDF pattern
that has not 1, not 2, but 3 of my
favorite dishcloth patterns
and the pattern is only 3 bucks. (I bet you didn't see this little plug coming, what can I say, I love my Sister :)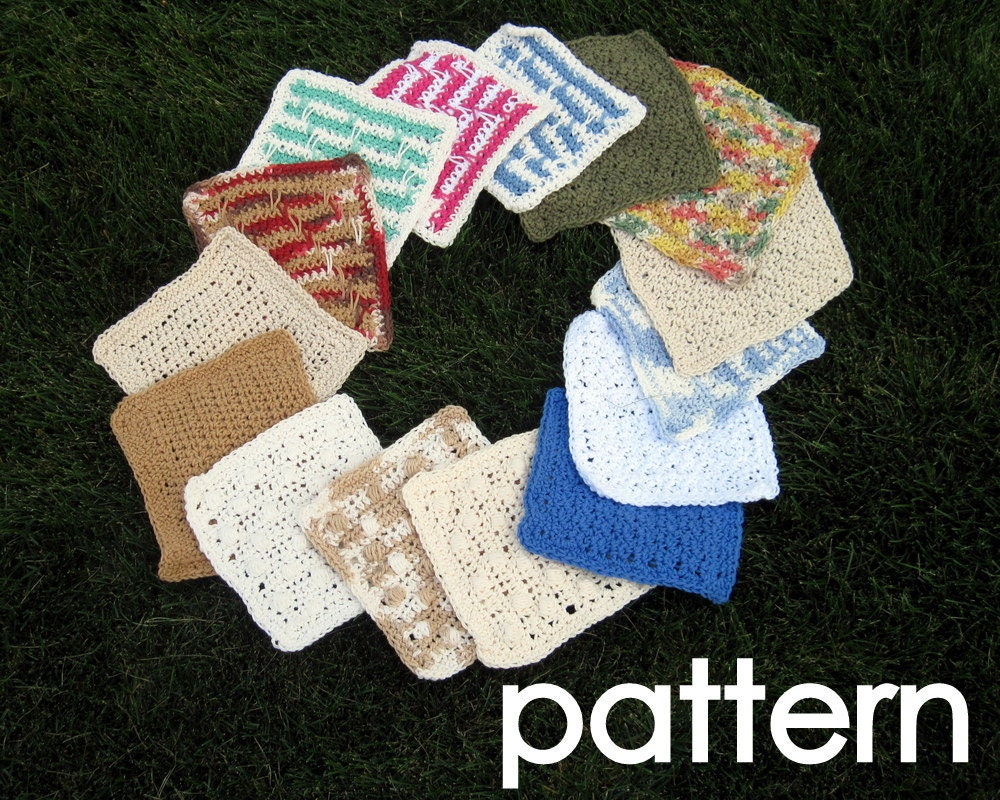 Ya, notice these from the picture above. They were a gift to me. Lucky me!!! And I am determined to figure out how to make these on my own!!!
And who knows, maybe one day I will be able to make something a little more fancy, like this
beautiful blanket
Charlotte made for Jocelyn at her birth. (And can you believe, Jocelyn will be 1 next week!!! I will be sure to post about her on her birthday :)
And if you aren't into learning how to crochet, you can always just pop on over to
Charlotte's Etsy Shop
and see what she has :) I'm just saying. (okay, last plug, I promise :)
I am off to work on a new quilt :) It will be for a tutorial in a little over a week, and since I am currently pressing the fabric to cut, I best get going :) But I will leave you with a little sneak peak on what to expect :)